INDOOR Cable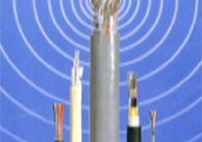 Application
The cable is used for trunk line of the building inside (telephone line or the line of central office equipments).
Construction
Vehicle Cables

1
Conductor - Solid annealed copper wire
Insulation - Polyethylene
2
Twisting – Quad type
Assembly Color polyester tape binder.
4
Drain wire - Stranded tinned copper wire
5
Shielding - Aluminum-polyester tape
Property
Property of fire retardant or low smoke non-toxic is available.
The cable is flexible and easy to install.
Specification
0.4mm & 0.5mm data sheet
Conductor diameter (mm)
Pairs (P)
Insulation thickness nom. (mm)
Cable core diameter nom. (mm)
Sheath hickness nom. (mm)
Overall diameter (approx.) (mm)
weight (approx.) (kg/m)
Cable length (m)
0.4
6
0.13
4
1.3
7
52
500
10
5
1.3
8
69
500
20
6
1.3
9
109
500
30
7
1.3
10
143
500
50
10
1.4
13
218
500
100
14
1.6
17
397
500
200
18
1.9
22
746
500
300
23
2.0
27
1076
500
400
26
2.3
31
1427
500
600
31
2.4
36
2061
500
0.5
6
0.15
5
1.3
8
67
500
10
6
1.3
9
90
500
20
7
1.3
10
146
500
30
9
1.3
12
198
500
50
12
1.4
15
309
500
100
16
1.6
20
565
500
200
22
2.0
26
1087
500
300
27
2.1
31
1577
500
400
31
2.4
36
2092
500
600
38
2.5
43
3044
500
Electrical properties
Conductor resistance (Ω/km)

0.4mm:nom. 139.0、max. 147.5

0.5mm:nom. 88.7、max. 93.5

Dielectric strength
Between each insulation conductor and ground:D.C. 500V/1min., the cable shall be normal.
Insulation resistance
min. 5,000MΩ-km
Mutual capacitance
≧50P:max. ave. 55nF/km
≦ 30P:max. ave. 60nF/km
Near end cross-talk (40KHz)
200P to 600P, cable length more than 300m:
(1) The second worse value of each unit is not less than 58.5dB, the minimum value of each unit which is not less than 50dB allows only one.
(2) The minimum average of each reel is not less than 62dB.
(3) The total average for all units of each reel is not less than 66dB.

<100P, cable length more than 300m:
(1) The minimum value of each reel is not less than 58.5dB.
(2) The total average of each reel is not less than 66dB.
Far end cross-talk(160KHz)
Cable length 1000m:
(1)m-1.28×S≧55dB/km.
(2)Individual minimum value is not less than 38dB/km.
m:average,S:standard deviation