Introduction of enamelled wire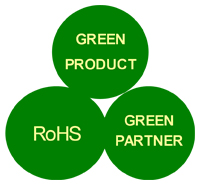 Our enamelled wire (magnet wire), one high purity and conductivity metal conductor (copper, aluminum or alloy) coated with one or more layers of well-cured insulation films, uses in many different electrical and electronic products.

The main application of the enamelled wire is the coils for the industries covering the electronic components, electrical motors, heavy-duty electrical products (transformers, generators), home appliances (air-conditioner, refrigerator), motorcycles, vehicles and 3C markets (computers, mobile phones…etc).

Pacific Electric Wire & Cable has produced the enamelled wire since 1955, with the technical cooperation with the world famous wire manufacturers such as the Sumitomo (Japan), the Phelps Dodge (USA); providing the stable and highly reliable products for the market with thanks for the long-term accumulation of our design & manufacture experience as well as our nonstop R&D efforts. Along with the electronic products increasing demands for the sophisticated, high efficiency, reliability and special requirement, we always successfully develop and supply our state-of-the-art wires to meet the market needs and win the customers trust.

In response to the global environmental regulations and customer requirements, our company dedicates ourselves to preventing the pollutions and reducing the environmental impacts; our enamelled wires are fully compliant with the RoHS instructions and the "GREEN" products.