LAN Cable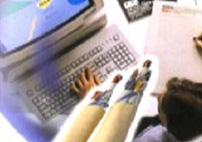 Application
Applied to digital data network, such as token ring network, Ethernet or FDDI, etc.
Category 3 Cable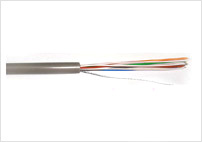 Application
Cable is suitable for the transmission of analong voice and digital data of 10Mbps and cable should comply electrical performance of frequency up to 16MHz. For example, 10 base-T Ethernet or 4Mbps Token ring network.
Construction
Category 3 Cable

1
Conductor - Solid annealed copper wire
Insulation - Polyethylene
3
Sheath: Polyethylene, PVC or Low smoke free halogen compound.
Property
This cable is used for transmission of analog voice and digital data of 10Mbps.
Flame retardant grade: UL Type CM, Type CMR, Type CMP
Pairs: 2P~200P
Temperature and voltage: UL 75℃ , 300V
Specification
Category 3 Cable
Cat.
Pair (P)
Insulation thickness nom. (mm)
Sheath thickness nom. (mm)
Overall diameter approx. (mm)
Conductor resistance unbalance max.(%)
Characteristic impedance (Ω)
Test frequence (MHz)
Attenuation Max. (dB/100M)
Near-end crosstalk Min. (dB)
Structural Return loss Min. (dB)
3
2
0.15
~
0.25
0.4
~
0.8
4.0
5
100±15
(1~16MHz)
1
2.6
41.0
12.0
4
5.0
4
5.6
32.0
12.0
6
5.9
8
8.5
27.0
12.0
25
14.8
10
9.7
26.0
12.0
16
13.1
23.0
10.0